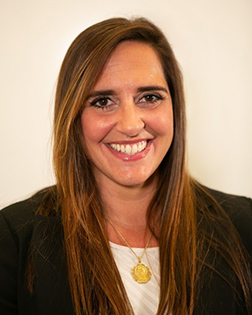 Maria Fuentes,
Chief, External Affairs
Maria Cristina Fuentes as Chief of External Affairs, effective January 2, 2023. In her position, Maria will work to improve and expand care through stakeholder relationships and advocacy for those we serve.
She comes to us from the Governor's Office of Youth, Faith, and Family where she served as executive director. In that position, she worked to expand funding for substance abuse prevention, spearheaded an initiative for Arizona to become a trauma-informed state, and oversaw nine governor-appointed commissions related to substance abuse, human trafficking, intimate partner violence, juvenile justice, and child well-being.
Fuentes was appointed to serve as vice-chair of the Arizona Substance Abuse Partnership from 2017-19. In 2021, she was appointed as co-chair of the Arizona Human Trafficking Council, and most recently was appointed to serve as co-chair of the Governor's Council on Child Safety and Family Empowerment (CSFE) by recommendation of First Lady Angela Ducey, CSFE Chair since 2015.
Maria also served six years in the George W. Bush Administration in the U.S. Department of Labor and the U.S. Department of Justice. Following her time in the Bush Administration, she worked at Casey Family Programs where she furthered the foundation's mission to safely reduce the number of children in foster care and improve the well-being outcomes of children and families.