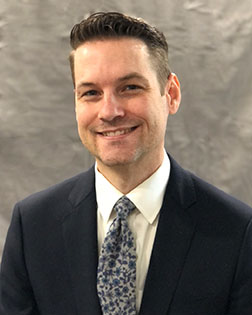 Dan Hixon, Chief Information and Digital Officer
Dan Hixon brings over 20 years of professional technology expertise and leadership to the Copa team. Dan has a clear vision for improving our staff experience and member outcomes with technology. He is a clear communicator who is passionate about user experience, automation, and understanding the "why".
Dan developed a broad skillset by working in a variety of industries and environments. His degree in Business Economics helps him understand business and accounting. Much of his career has been in start-ups, he has found success as an independent contractor, and even co-founded companies of his own. Apple featured one of his companies on the App Store, a meditation/relaxation app called Sky Tripping.
Dan is an advocate for open-source software and cloud computing. At various times he has spoken at conferences on the uses of advanced technology.
When Dan isn't working, he enjoys movies and YouTube with his wife and 3 kids. They even made a podcast together called "Family Movie Night". Dan is a talented photographer, likes to cook, plays guitar, and is almost always the nerdiest guy in the room.