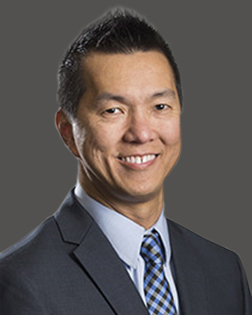 Darwyn Chern, MD,
FAPA, FASAM, Chief Medical Officer
Dr. Darwyn Chern, MD is a triple board-certified physician in the fields of psychiatry, psychosomatic medicine, and addiction medicine. He is a fellow of the American Psychiatric Association and of the American Society of Addiction Medicine.  
He is the Vice President of the Arizona Society of Addiction Medicine, the state chapter of the American Society of Addiction Medicine. He has participated as field reviewer of the current edition of the ASAM Criteria and of the ASAM Appropriate Use of Drug Testing in Clinical Addiction Medicine both under ASAM.  
He is a member of the Medical Advisory Committee of Arizona State University Center for Applied Behavioral Health Policy's State Opioid Epidemic Response and is a co-investigator of an NIMH funded study, My Data Choices with ASU Department of Biomedical Informatics. 
He received his postgraduate training in New York City and early formative career experiences in rural Iowa and in New Hampshire.  He has been practicing in Arizona since 2008 and has been in his current leadership position since 2014.