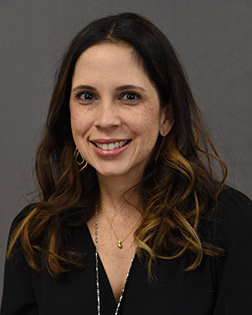 Diana Medina, PhD, Chief, Clinical Education
Dr. Diana Medina is the Chief, Clinical Education and Director of Training at Copa Health's Psychology Training Program (APPIC Member). She is one of the few bilingual (Spanish and English) licensed psychologist in the State of Arizona. She received her Ph.D. in Counseling Psychology from Arizona State University and M.S.Ed. in Counseling from Purdue University.
She completed her doctoral internship and post-doctoral training in outpatient psychotherapy and clinical services at Southwest Behavioral & Health Services. Upon completion of her post-doctoral training, Dr. Medina went on to become the Director of the Erickson Outpatient Clinic, part of Southwest Behavioral & Health Services.
Dr. Medina is a strong advocate of "strengths-based" approach to therapy. She specializes in gender issues, working with Transgender and Non-Binary (TGNB) clients, and in providing clinical supervision (at the master's, doctoral, and post-doctoral level).
Dr. Medina has served as Adjunct Faculty at Gateway Community College and Teaching Assistant/Instructor at Arizona State University. Dr. Medina is an active member of the American Psychological Association, Arizona Psychological Association, and the World Professional Association for Transgender Health.