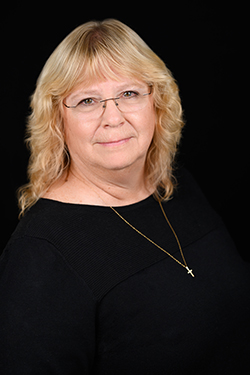 Janey Durham,
VP Employment Related Services and Day Services
Janey Durham has 35 years of leadership experience in heading and growing employment related programs for individuals with disabilities and behavioral health populations. She currently holds the position of Vice President of Employment Related and Day Services. The programs she oversees serve and enrich the lives of 3,500 members annually.
Ms. Durham began her career at Copa Health (then Marc Center) 36 years ago and moved into a management position shortly thereafter. Throughout her career, she has grown the employment related program to include a full continuum of services that create opportunities in onsite paid work activities and employment in the community. Ms. Durham also oversees the day programs at Copa Health, which include services for people with disabilities and those with behavioral health conditions. The programs promote health and wellness for the whole person and include advanced technology to enhance the experience of those served.
Through her leadership, she has created opportunities through both local and national companies for people that train in onsite programs to package and assemble products that are shipped nationwide for 65 companies and sold in national outlets, including Target, Walmart, Walgreens, and Bed, Bath and Beyond. Community employment opportunities include numerous local and national companies, including Bashas' and The Boeing Company. She coordinates partnerships and promotes collaborations with community providers that support navigation and service provision to the homeless in court assistance, job searches, and benefits.