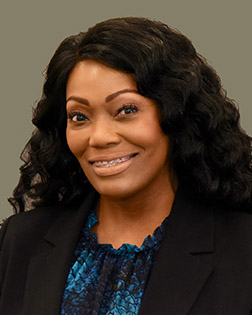 Latrice S. Hickman, MPA,
Chief Risk & Compliance Officer
Latrice's experience is the consensus of more than twenty (20) years successfully leading local and national human service agencies and businesses. As an agile social services professional, she has held various roles, to include Chief Program Officer, Chief Operations Officer, and Chief Quality Improvement and Compliance Officer.
Latrice is an advocate for serving the underserved and creating systems that improve quality of life outcomes. Latrice holds a Bachelor of Science degree in Human Services from University of Phoenix and a Masters' degree in Public Administration from Arizona State University.
When she is not working, Latrice enjoys spending time with her family and traveling.