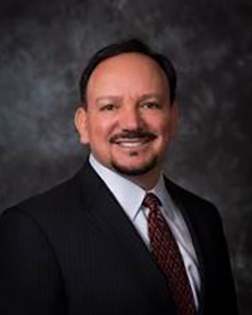 Martin Quintana, Chief Financial Officer
Martin Quintana brings with him a wealth of financial, executive leadership, and nonprofit experience to Copa Health. His background as a strategic and innovative executive with extensive experience as a CEO, CFO, and COO, provides him with a well-rounded skillset and executive leadership.
As a business and community leader, he has a record of success driving strategic direction, unprecedented revenue growth/performance, operational excellence, and financial leadership. Martin is a financial executive who develops and operationalizes integrated strategies critical to the advancement of organizational mission and vision. He has led successful program services in the Social Determinants of Health space for non-profit organizations in the areas of social services, behavioral health, child welfare, education, housing, integrated health, real estate development, and workforce readiness. He will help strategically intersect housing and healthcare for the population we serve.
Martin is an immigrant from Mexico and has lived in Arizona for more than 50 years. He holds a Master in Business Administration and a Bachelor of Science in Business Administration from Arizona State University – W.P. Carey School of Business.
He enjoys traveling, outdoor activities, spending time with family, and is the proud father of three sons – Vince, Alex, and Jacob.