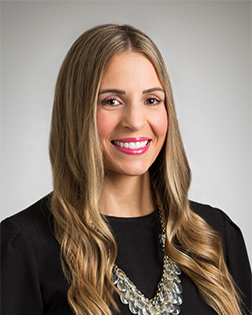 Michaela Statt, LMSW
Vice President Outpatient Services

Michaela has a Bachelor's Degree in Psychology and a Master's Degree in Social Work from ASU. Throughout her career she found her niche in health care administration and operations. She has worked at Copa Health for over nine years in a variety of roles including Clinical Coordinator (East Valley Campus), Clinical Director (West Valley/Wickenburg), Site Administrator (Arrowhead Campus), and most recently, Director of Health Information Management (Brookstone).

Michaela played a vital role in working across all Integrated Health Solutions locations to support Copa Health in various value based purchasing arrangements, resulting in improved health outcomes for members in addition to earning financial incentives for the organization. Under her leadership, Michaela's team built the infrastructure for measurement-based care across multiple service lines allowing Copa Health to be well positioned for program expansion across the state of Arizona.

Michaela is passionate about supporting employees by being accessible, responsive, transparent, and optimistic. She strives to create opportunities that allow staff to be innovative in their work leading to improved job satisfaction and performance resulting in members receiving the best possible care within every service line.