COPA HEALTH 31 DAYS OF HEALING: SAVOR THE MOMENT, BOOST OPTIMISM
May 27, 2021, Mesa, AZ: Today's message comes from the Wellness Council of Arizona. You can boost optimism and reduce stress by learning to savor moments.

The Wellness Council of Arizona gives us some advice on boosting optimism and reducing stress and negative emotion through savoring the moment.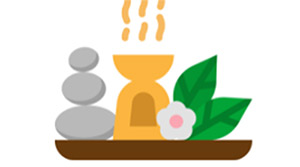 Savoring is a quick and easy way to boost optimism and reduce stress and negative emotions. It's the practice of being mindful and noticing the good stuff around you, taking the extra time to prolong and intensify your enjoyment of the moment, making a pleasurable experience last for as long as possible. So whether it's preparing a meal, pausing to admire the sunset, or telling a friend your good news—the idea is to linger, take it in, and enjoy the experience. Eventually it'll become a habit—one you'll never want to break.