COPA HEALTH CONTINUES TO TREAT THE WHOLE PERSON AMIDST COVID-19
MARCH 27, 2020, MESA, AZ: Copa Health, one of the state's largest providers of day services for those with intellectual, developmental and behavioral health conditions, delivered nearly 200 food boxes to members who are at home due to the coronavirus outbreak.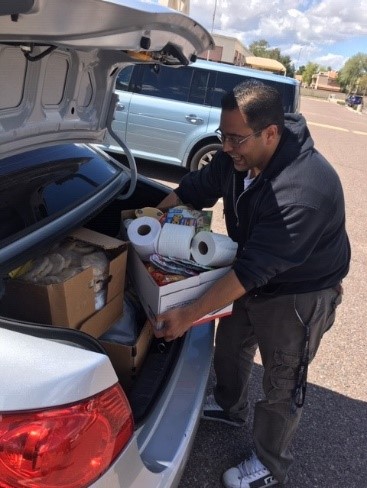 "We worried about our members who are currently unable to receive services in person. Many reached out in need and our staff, friends and families rallied together to collect food and deliver it to them. It is a bright light in otherwise somber news right now," said Copa Health CEO Dr. Shar Najafi-Piper.
The BHS In-Home Support Team's dedication to members made them pivot from normal care to extraordinary care, including asking Copa Health staff, families and friends to donate food. Vice President of Copa Health's Employment Related Services, Janey Durham, rallied her staff to collect food donations from various sites, separate items and get the boxes ready. The Peer Support Teams gathered the boxes, divided them into regions and delivered them to members' front doors.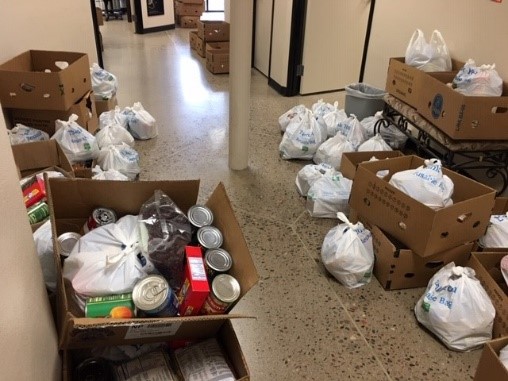 Several members have since communicated back to staff that these were potentially life altering moments. One said, "I was not doing well. This saved me."
Copa Health is known for its innovative programs that provide supported employment services, day programs and integrated health that lead to improved lives for people within the intellectual/developmental disability and mental health community. The organization's commitment to whole-person care led staff to look at all aspects members might be missing out on when not at a Copa Health facility, including food insufficiency.
"Copa Health has six core values. Number one is 'People First' and I think our staff, friends and amazing community demonstrated that this week and we are grateful for all their efforts," added Najafi-Piper.
Copa Health, providing services in Arizona for over sixty years, is dedicated to inspire health, hope and happiness by delivering world-class solutions to individuals, families and communities.